Class A CDL Drivers Wanted
Sharp Transit is a dedicated carrier for Aldi Foods and we are looking for full time drivers to transport refrigerated food products to and from our customer's distribution centers and stores.
This is a great opportunity for a professional CDL truck driver interested in working with a company that provides a comprehensive benefits package and steady work. Sharp Transit is always expanding along with our customer and we are offering long term opportunities to the right professionals.
Sharp Transit offers:
• Comprehensive Benefits Package
• FREE Monthly Groceries
• Excellent Pay, Paid Holidays, Vacation Time
• Monthly Safety Bonus
• and much more…..
Requirements:
• Must have at least 2 years experience.
• Must be at least 23 years old.
To Apply: download the driver application and fill it out, in its entirety, and fax. Hand deliver or mail the application to the closest Sharp Transit Terminal.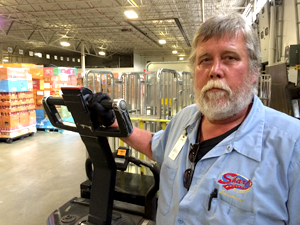 R. Horn
Local Driver - Salisbury NC
10 Years 
"In today's economy working for a company that I know will be here tomorrow is very important. I never have to worry about having work or getting paid every Friday."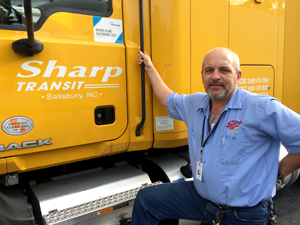 D. Thibodeau
Local Driver - Haines City FL 
5+ Years 
"Working at Sharp Transit provides me with consistent work and a consistent/dependable paycheck. The company is also very focused on maintaining a safe fleet for the drivers and the company is always focused on the future."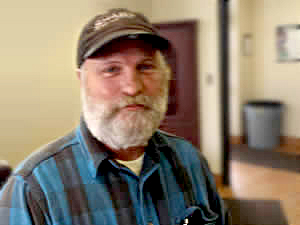 B. Smith
Local Driver - Springfield OH
6+ Years
Sharp is a good company to work for, it is steady work with no layoffs. Good pay for the amount of work and good benefits. I have been here 6 years and enjoy the people and the different places that we go to on a regular basis.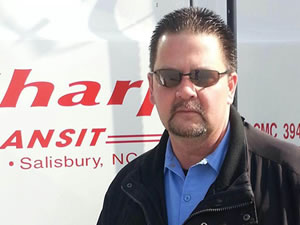 D Oakes
Local Driver - Mt Juliet TN
6 Years 
As a six year veteran with Sharp Transit, Dennis has seen many changes in the company. He credits the success of the Mt Juliet terminal with smart decisions all the way from the top down. Dennis feels that Ben Sharp really cares about all of the people that work for his company and does everything he can to take care of his staff. Being treated as an individual who is a part of a team means so much more than being treated like another number in a big organization. When asked what Sharp Transit means to Dennis his response was "SHARP = Service Helping Achieve Real Productivity and this pretty much says it all."
You can open the Sharp Transit Driver Application by clicking the Apply Now button below. The application will open in a separate window. Print the application, fill it out and fax, mail or hand deliver the application to the nearest Sharp Transit location.